It's a hand made birthday card for
Astronautboys
's birthday (10 August)
the idea is just a simple plain him who's trying so hard to color up the world.
made up from cardboard cover up with plain white paper, sterofoam for pop-ed up the printed picture and photo. The big tree picture taken from one of his artwork called "
hope and culture
" (sold) and the picture of him is one of my documentary picture of him drawing on a wall.
Two layered pop-up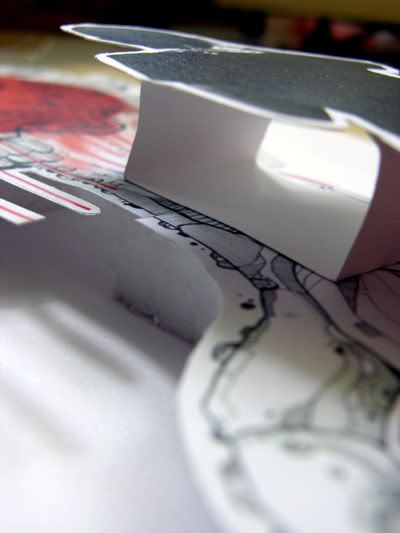 And here's the result......
yaaaaaaaaaaaaaaaaaaaaaay....happy birthday Astronautboys ^^