Inspired by an empty pizza box....i love the simple box so i think i should take a picture of this box before throw it away as a trash. So i decide to make a plush pizza for the box hihihihihi.
Sketch it first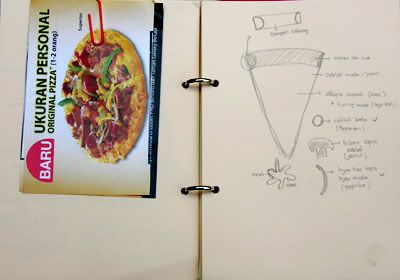 Here's the toppings:
1. Sliced green paprika
2. Chopped mushroom
3. Pepperoni and tomato sauce
yummyyyyyyyy
And here's the session with a lovely box with yummy plush pizza in it.